---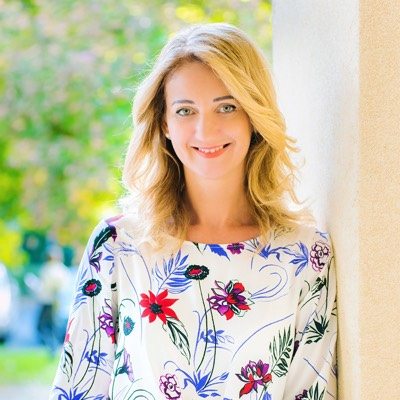 ---
Ingrid Balogh
founder of the flowhouse
Ingrid Balogh is a fearless amazon, passionate globetrotter, authentic human being. She holds a BA in economics, has 14 years of experience in supply chain, has lived in South-East Asia as an expat, and now she can't get enough of loving her life as a certified coach (CPCC, ACC) and leadership trainer. She has completed her certification as a co-active coach in September 2016 at CTI (The Coaches Training Institute, USA), and she is looking forward with excitement to all opportunities on the life-long journey of professional and personal growth.
---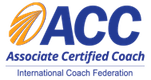 Rohaida Abd Majid
R&D Manager at RB
---
I was lucky to have won Ingrid's challenge and be offered complimentary coaching. I was eager to know and experience how coaching works, and the impact has taken me completely by surprise. I am quite an objective and rational person, but unconsciously I often feel uncomfortable and uncertain to take a step or make a move in my life simply because I put too much focus on what could go wrong. Ingrid's coaching style, skills and tools have taken my inner strength and vision to the surface, and I became able to use this strength to achieve what I wanted for a long time: a new career that allows me to be closer to my family, and have a healthy work-life balance. Through my work with Ingrid in only 3 sessions I have entirely transformed both my professional and personal life into a new phase that I am very much looking forward to. I certainly will be carrying on coaching with Ingrid in my new future, and strongly recommend her coaching as a powerful tool of transformation.
Emilia Kovalcsik
Finance Manager at GE
---
I got to the flowhouse without knowing what coaching is and how it can actually help me. I was in a place of my life when I thought I had everything and I felt like I had nothing at the same time. Ingrid was a perfect guide to help me find my path. It was a truly transformational journey, very emotional at times, engaged me fully, and little by little helped me discover my purpose and define next steps I will take. It is not magic though, it is hard work to meet your inner critics, to uncover what your motivation is, and to stay true to yourself. Ingrid was kind and calm, very professional and super attentive all along. I am truly happy I found coaching and what it can do. I recommend it to everyone.
Agnes Kerek
Commercial Operation Leader at GE Global Operation (Hungary)
---
I am glad and proud to recommend one of the most courageous and authentic coaches I know. Ingrid Balogh has experience moving people to a place where everything is possible as you learn to trust and develop your inner strength and resourcefulness. I will be grateful forever for attending the Moves2Move workshop with her where I managed to let things that did not serve me anymore go as well as let new things I desired in at the same time!
Rebecca Hill
Senior Manager at leading FMCG
---
I had the pleasure of hiring Ingrid as my life coach not knowing what to expect at all and was pleasantly surprised. Ingrid put me immediately at ease explaining what was possible in my coaching and we began. She was a very easy coach to work with; very fast at highlighting areas I could really concentrate on to benefit, not just my career, but my life in general. After very few sessions I found confidence to focus on moving my life forward in a positive way and quickly secured a new and better job which was a much better fit to me financially and better suited to my personal goals. She built my confidence up by illustrating how my body language and mental attitude can really work together to create a more positive lifestyle. I would recommend working with her and I will definitely be carrying on coaching with Ingrid in the future.
Laurent Vuibert, MBA PCC ORSC
Individual and Team Executive Coach, Facilitator
---
Ingrid's passion for self-awareness, leadership and purposeful living is infectious. She knows what matters. I had the privilege to see and accompany her while she fearlessly and wholeheartedly engaged in a life-changing decision and project. I am glad she took the courageous decision to serve her many communities as a skilled life coach. Her clients will greatly benefit from her authenticity, commitment in connecting their essence along with her wealth of professional and personal experiences.
Attila Pál
Liquidator, Asset Manager, Coach
---
As a beginner coach I was curious how it's all done by an experienced professional. I feel lucky to have gotten in touch with Ingrid! I am grateful to Restart-UP for the recommendation. Ingrid is an open minded, empathetic coach who has immediately created a space where each session has gone by very quickly filled with excitement and great atmosphere. Every session was truly a flow experience for me! Giving and receiving is great, and this time I have received a lot!  I have bookmarked Ingrid's website https://theflowhouse.eu/hu/homepage/ – open for more in the future! Thank you Ingrid!
Péter Molnár
IT business analyst
---
Ingrid has shown me a new dimension of working with a coach. She helped me in my self-development through a variety of playful exercises, games, assignments that were always perfectly fitting into the specific context and topic we were focusing on. She gave me plenty of inspiration and concrete techniques, ideas, that I can very practically use in my daily life to continuously strengthen and develop myself.
"The privilege of a lifetime is to become who you truly are."
(C.G.  Jung)